During the
AGEUK
brief , we had to present a playback at the end of every week, explaining what we did and how it went. This was a time for us to reflect over what we learnt during the workshops and how it influences our team's brief. 
AGEUK
is a local, national and international charity that focuses on helping the elderly love later life.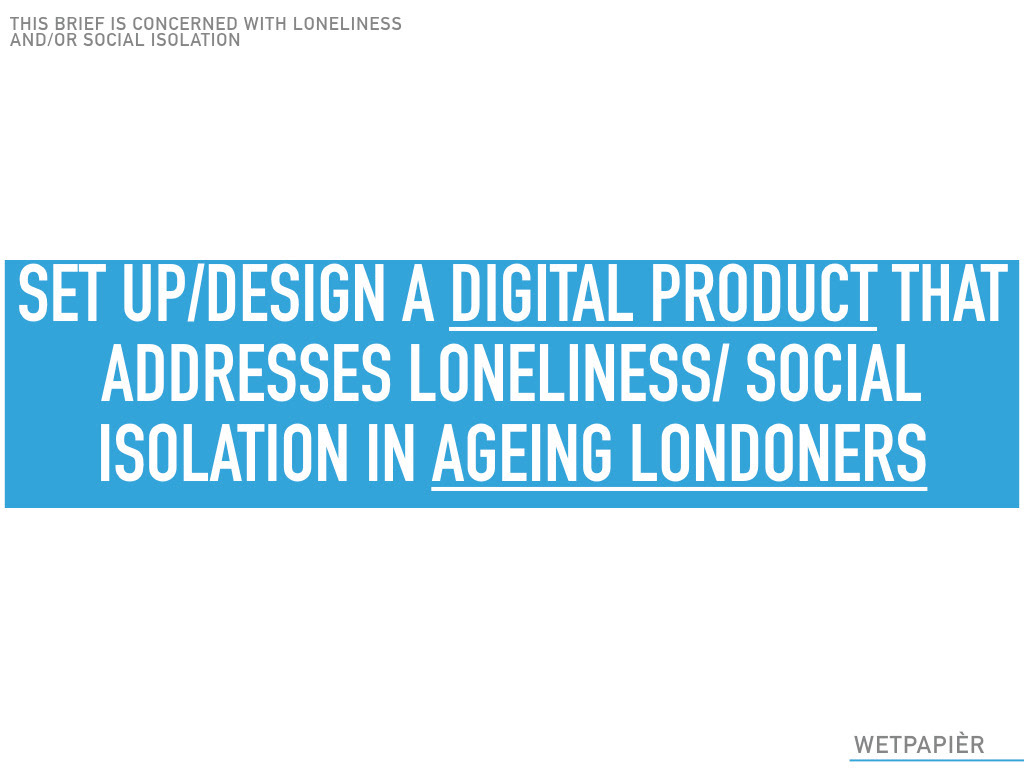 During Playback 2, we explored our Archetypes/Personas and created an ideal user journey map. 
Our focus was to understand our user segments and to also be aware of any cognitive bias we had towards the Ageing population. This was very important as we are far younger in comparison to our target audience hence, we need to empathise with them and make sure our product is user-centric and not distorted by our presumptions. 
We discovered that the top 4 Archetypes were the work orientated person, the active being, the socially restricted person and lastly, the spontaneous person. 
We learnt that  each of them have their own specific needs however, we realised that we couldn't create a digital product that would fit them all. We realised that when it came to loneliness within the Ageing population , socially restricted  and the work orientated people were our main target as loneliness is prominent within these two segments.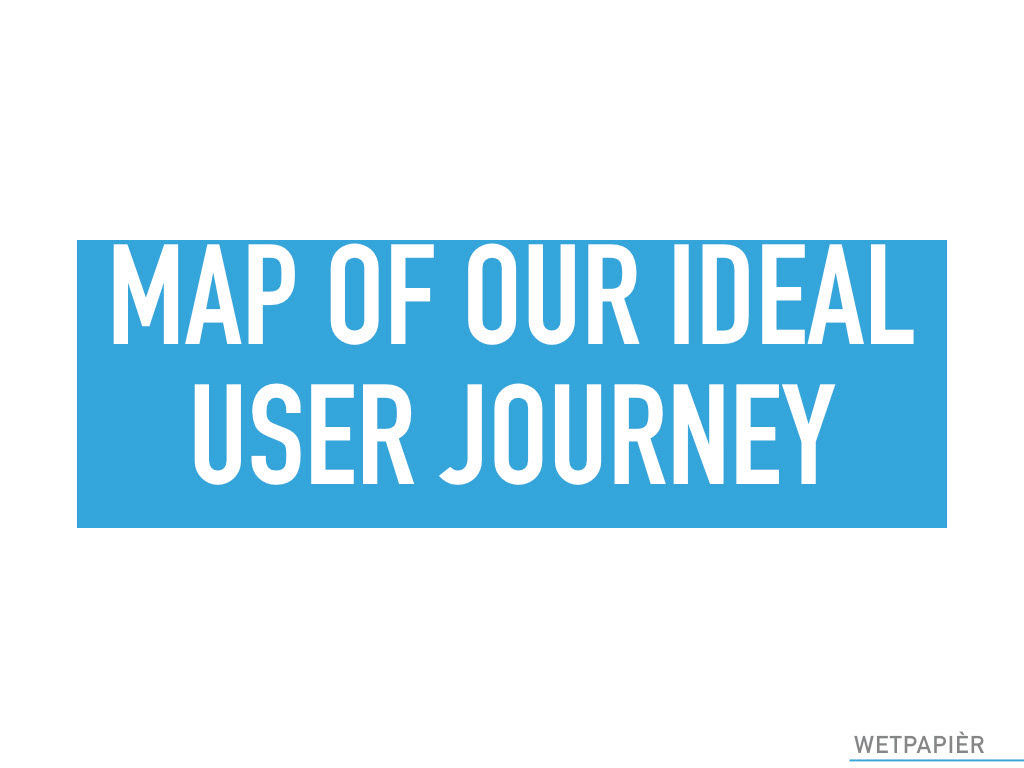 We worked together to create the current user journey map. We saw opportunities where AGEUK could maximise their awareness through their SEO. We discovered that they came out pretty low for searches that include words such as 'loneliness, mental health and ageing population'. This made us question their online presence.
We also discovered that the process was too long for someone in need of some sort of companionship.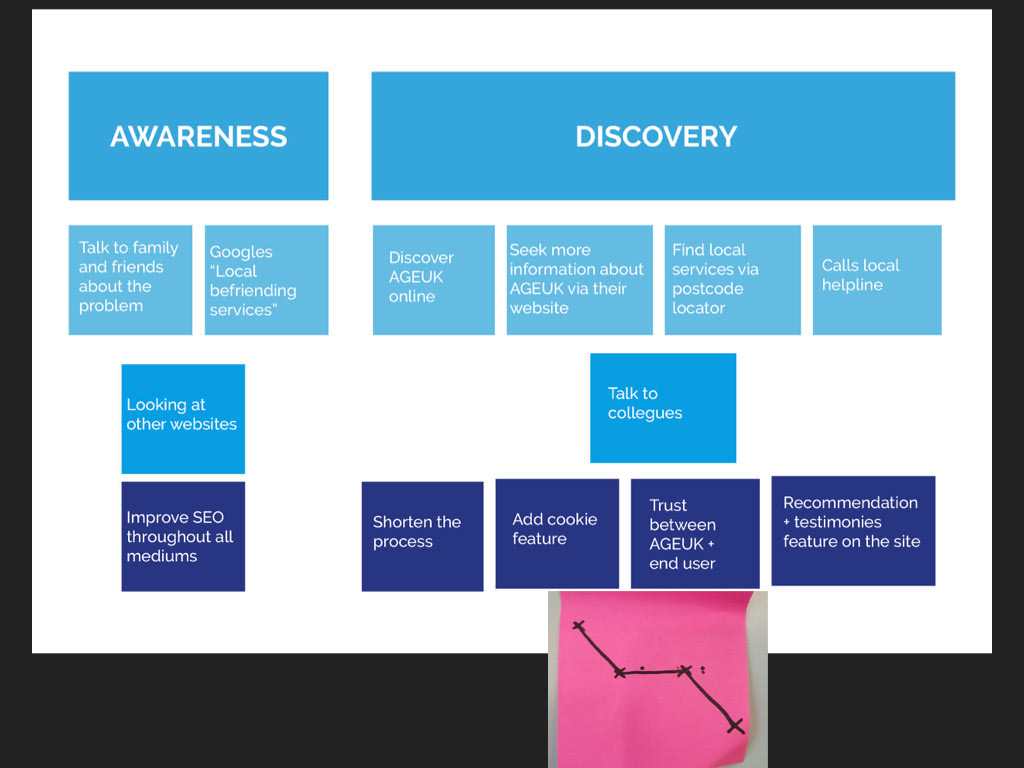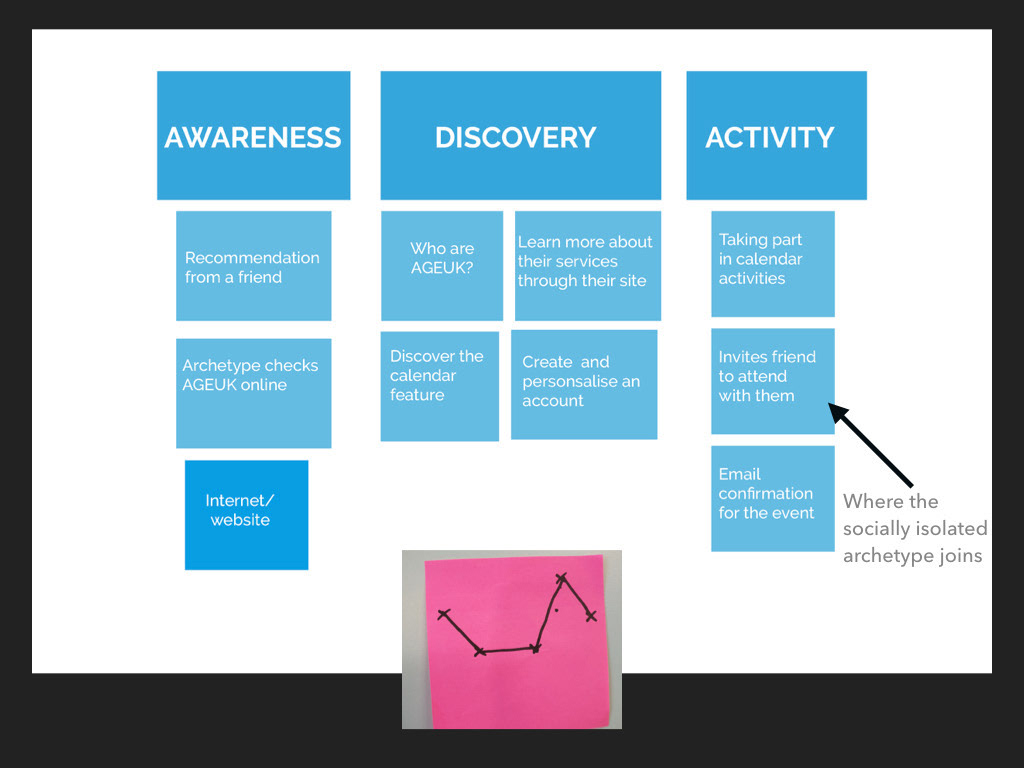 During the second journey map, we used the calendar idea and looked at ways to shorten the user journey. 
We discovered that, those who we labelled as 'socially isolated' would join during the invitation stage as recommendations from friends was a key factor for them.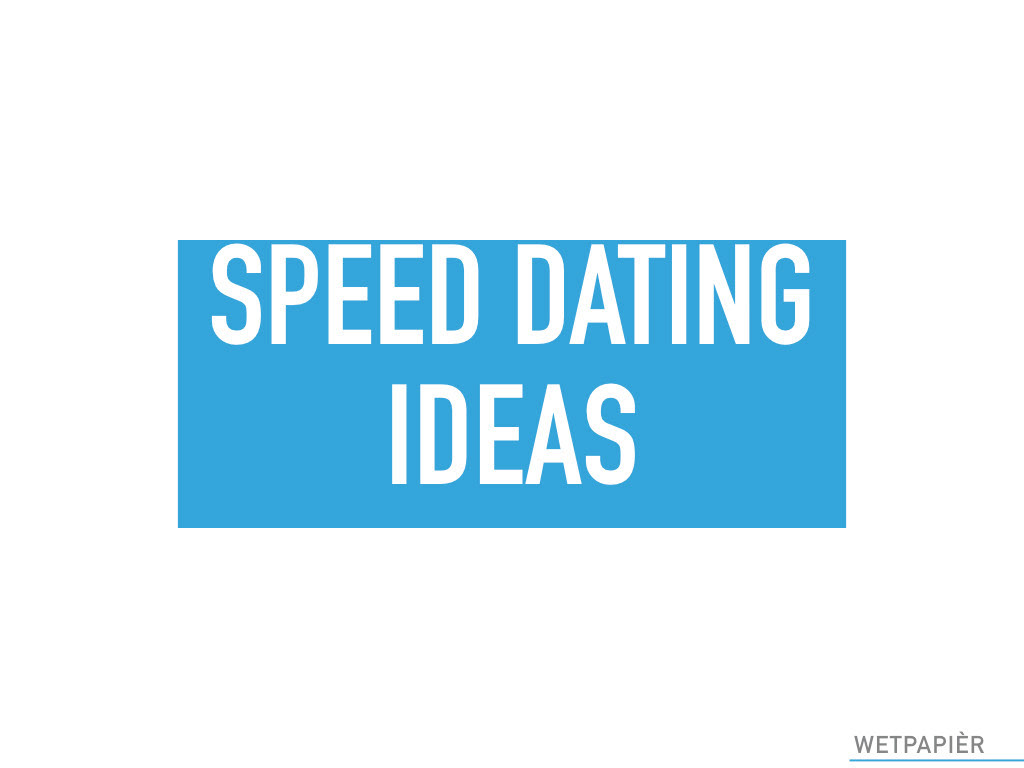 We had a workshop in
Beyond
where we drew out ideas around our brief and we would go round and add comments and add to the idea.
This helped us kill our darlings and  distant ourselves from our ideas. We learnt that an initial idea is the starting point for many great ideas. 
This also helped us communicate our ideas to one another in a clearer way. At times, we have so many ideas in our heads but we don't jot them down or share them because of fear of rejection. The 'Kill your darlings' workshop by
Beyond
helped us trust our ideas more 
After the Kill our Darlings , we decided to apply it to our individual concepts. We created 5 concept sketches. Our focus is to remove the restriction of what is feasible and think Big